Team members who are alcoholics are absent from work 200 to 400% more than the average employee (EAP's help to tackle this).

Companies in Dubai and the Middle East have a unique range of stressors that make having an EAP essential including frequent travel, being away from loved ones and long work hours.

It is estimated that US companies alone lose up to $150 Billion a year due to absenteeism and low productivity, just think how much its costing your company?

A successful EAP for the US postal service saved $2 Million after all costs. Drug, alcohol dependency and stress/depression cost UAE companies over $9 Billion each and every year and the figure is increasing.
IS YOUR COMPANY MEDIOCRE OR ARE YOU WORLD CLASS?
If your world class you know the value of caring for your team and putting in preventative measures that improve lives and can even save lives, an EAP can do this.
Why You should choose us..
– We are the world's largest provider of EAP's on the planet, serving over 82 million-lives.
– We work in over 130 countries and with over 31,000 organizations.
– We have been helping transform and save lives since 1984.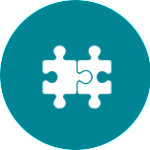 What we do That Makes us Unique..
– Our service covers behavioural health, wellness, work-life, HR, FMLA & absence management services.
– We have the passion, skills and experience to help your valued team members through their challenging times in life and then onto great heights with our wellness offerings.
– We provide a true A to Z service, a service your team will love.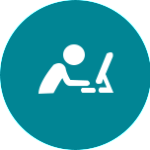 What we Can do For You..
– We offer 3 one to one counsellor sessions in the standard package.
– A local 24/7 toll free number to speak to a clinician every day of the year.
– Online chat software to speak to a trained and professional.
– Wellness workshops and a full range of wellness programs.
– Yearlong wellness programs to get help you make a huge difference in your teams lives.
Disclaimar:  Actual results may vary.
WHAT OUR CLIENTS SAY ABOUT US
Our EAP services have saved over 489 lives and impacted over 82 million.
" I am the Employee relations manager for a large multinational, our EAP has prevented over 9 suicides, how amazing is that!"

" I love my EAP provider, my company provides us with a service that can help us through those really tough periods in life, I had one recently and I'm eternally grateful for the help I received. "
Our Clients
Over 54 of the leading companies in the Middle East use our trusted EAP service to deliver massive value to their
number one asset.